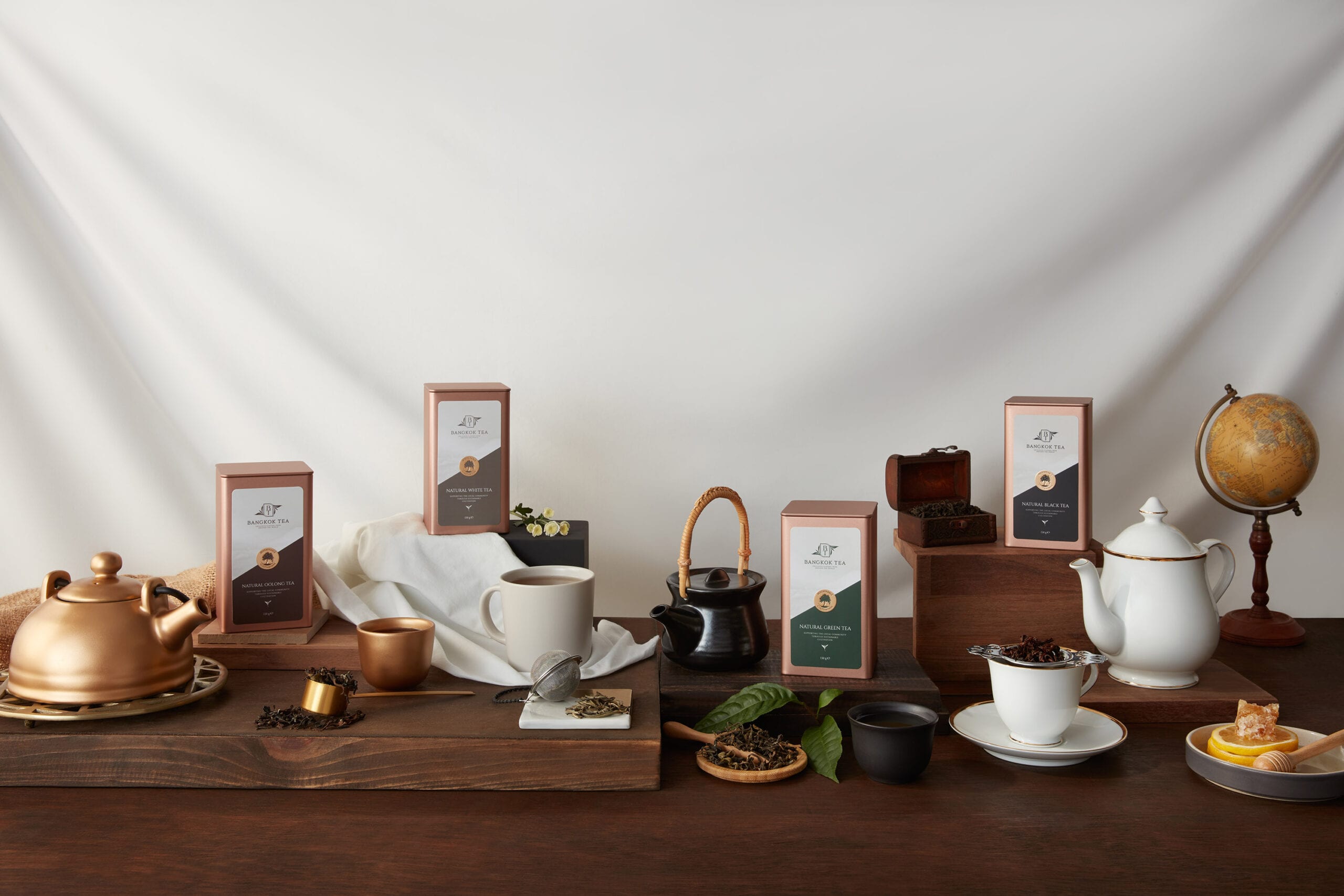 Loose Leaf Teas
Available
Our organic Loose Leaf Teas are created from tender camellia sinensis and assamika leaves in plantations where fertile soils combine with ideal temperatures.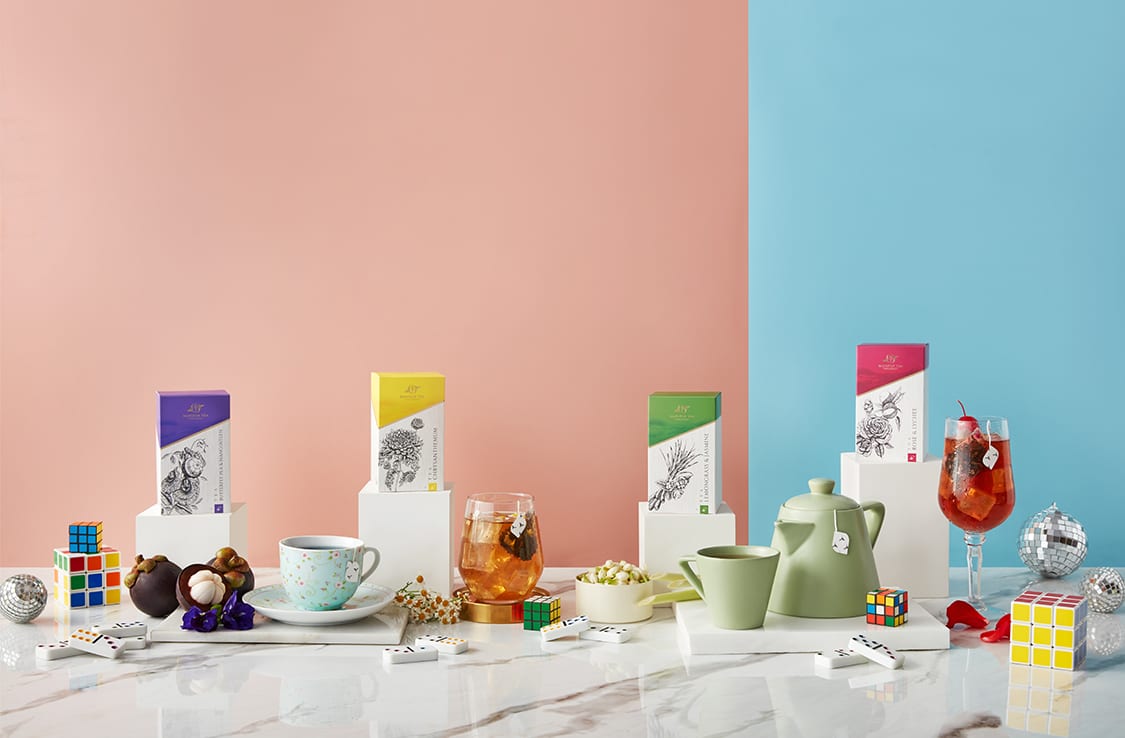 Tea Fusions
Available
A world of fragrant and flavorful teas awaits in our selection of Tea Fusions, each a careful blend of organic tea and sun-dried flowers, fruits and herbs.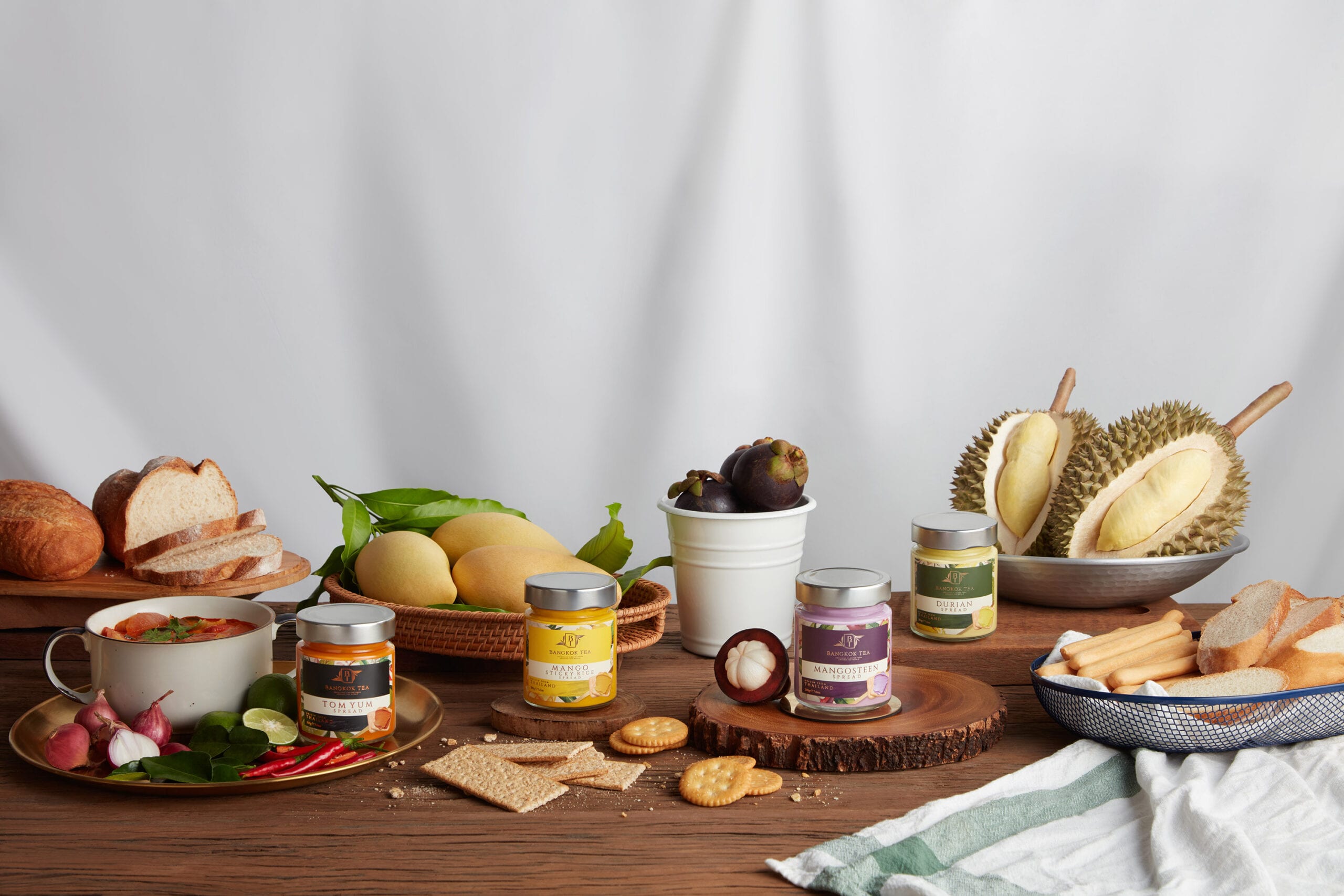 Tea Spreads
Available
Traditional Thai ingredients and flavors are combined with camellia oleifera
seed oil and rice bran oil to create delicious spreads to be enjoyed as a tasty
snack anytime, and the perfect companion to a cup of tea!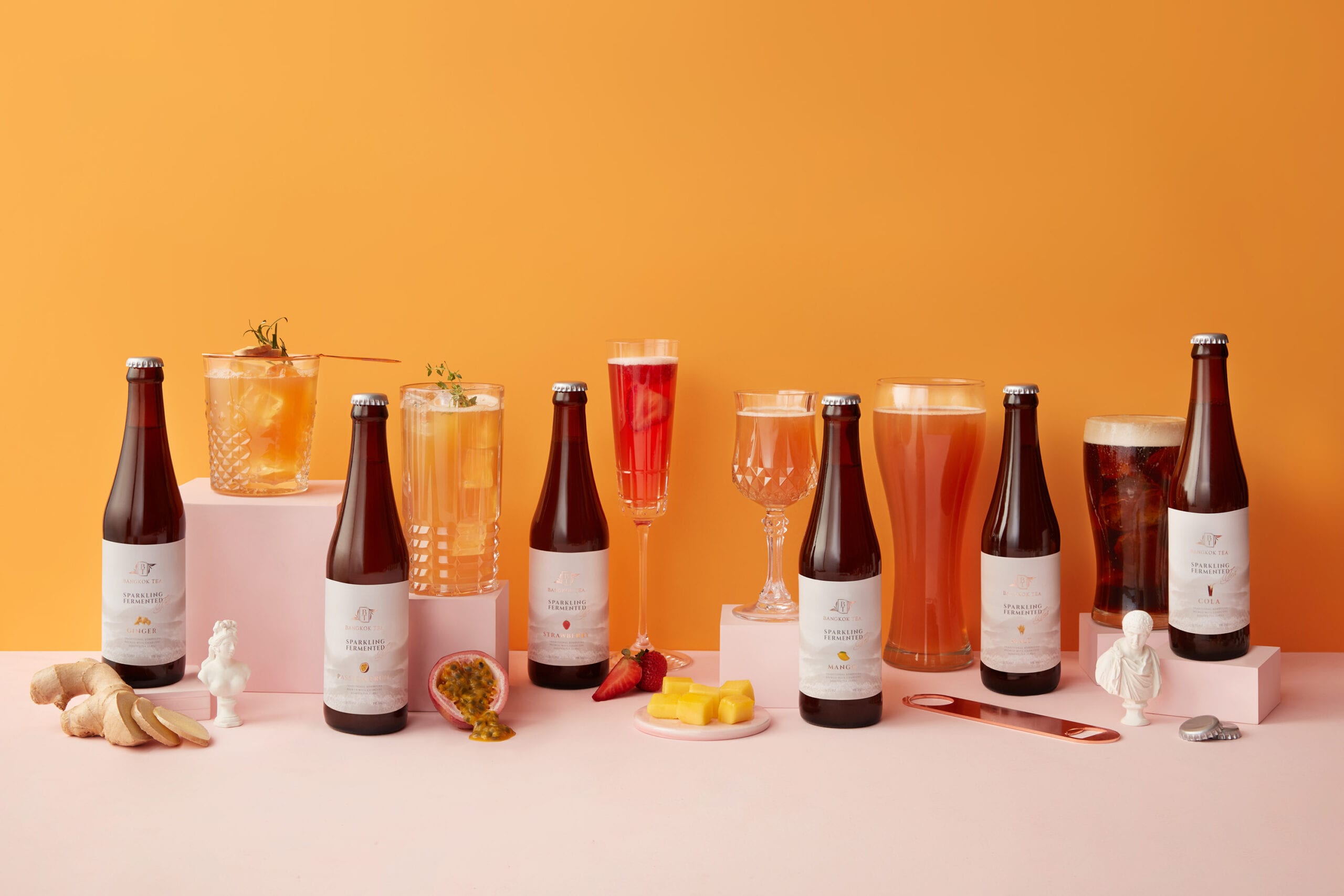 Kombucha
Available
Lightly effervescent, refreshing and fun, our healthy sparkling Kombucha
is derived from delicately fermented organic, charcoal-roasted tea leaves.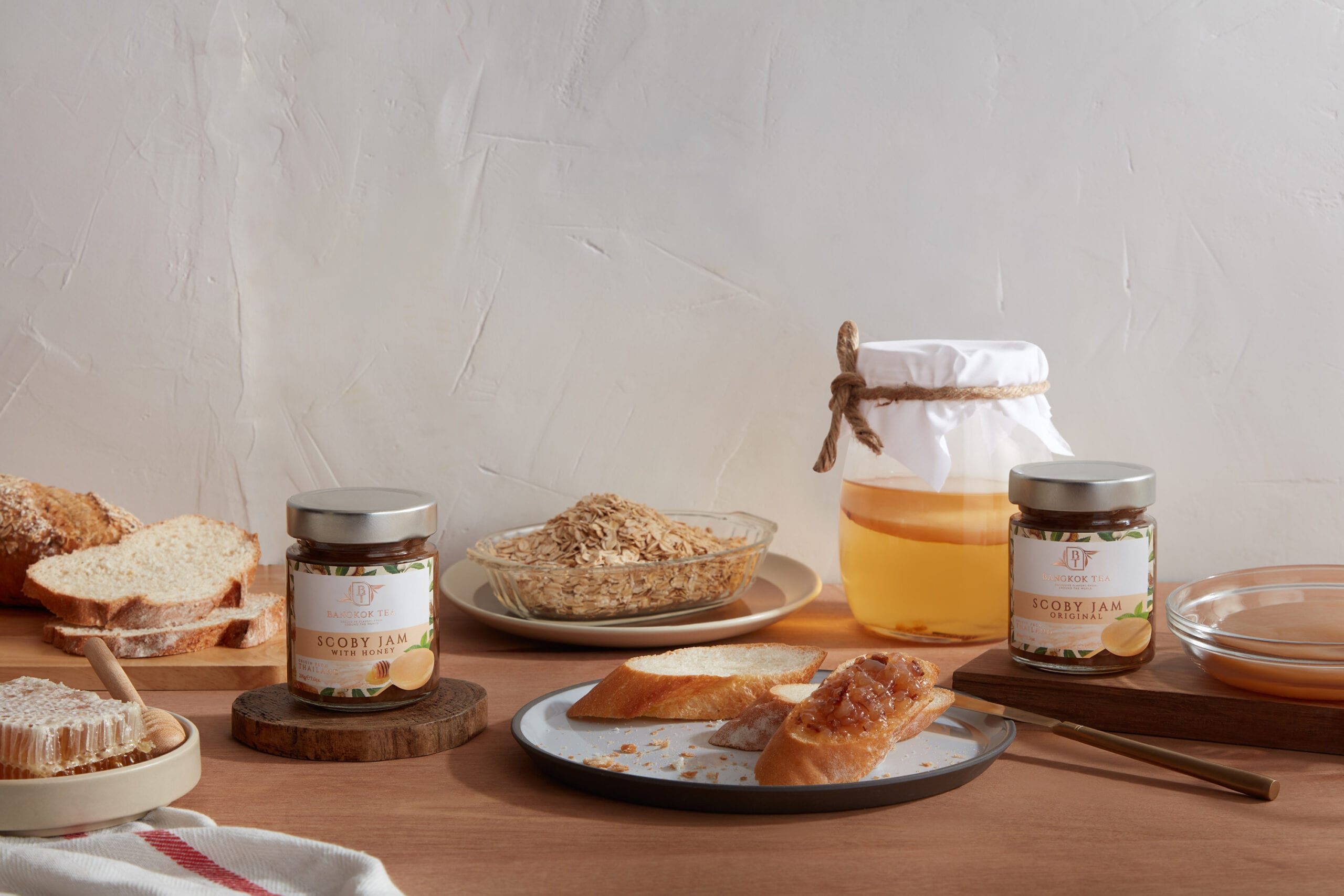 Kombucha SCOBY
Available
A delicious and extremely healthy bio-product of the Kombucha
fermentation process, our SCOBY makes a really healthy jam or spread.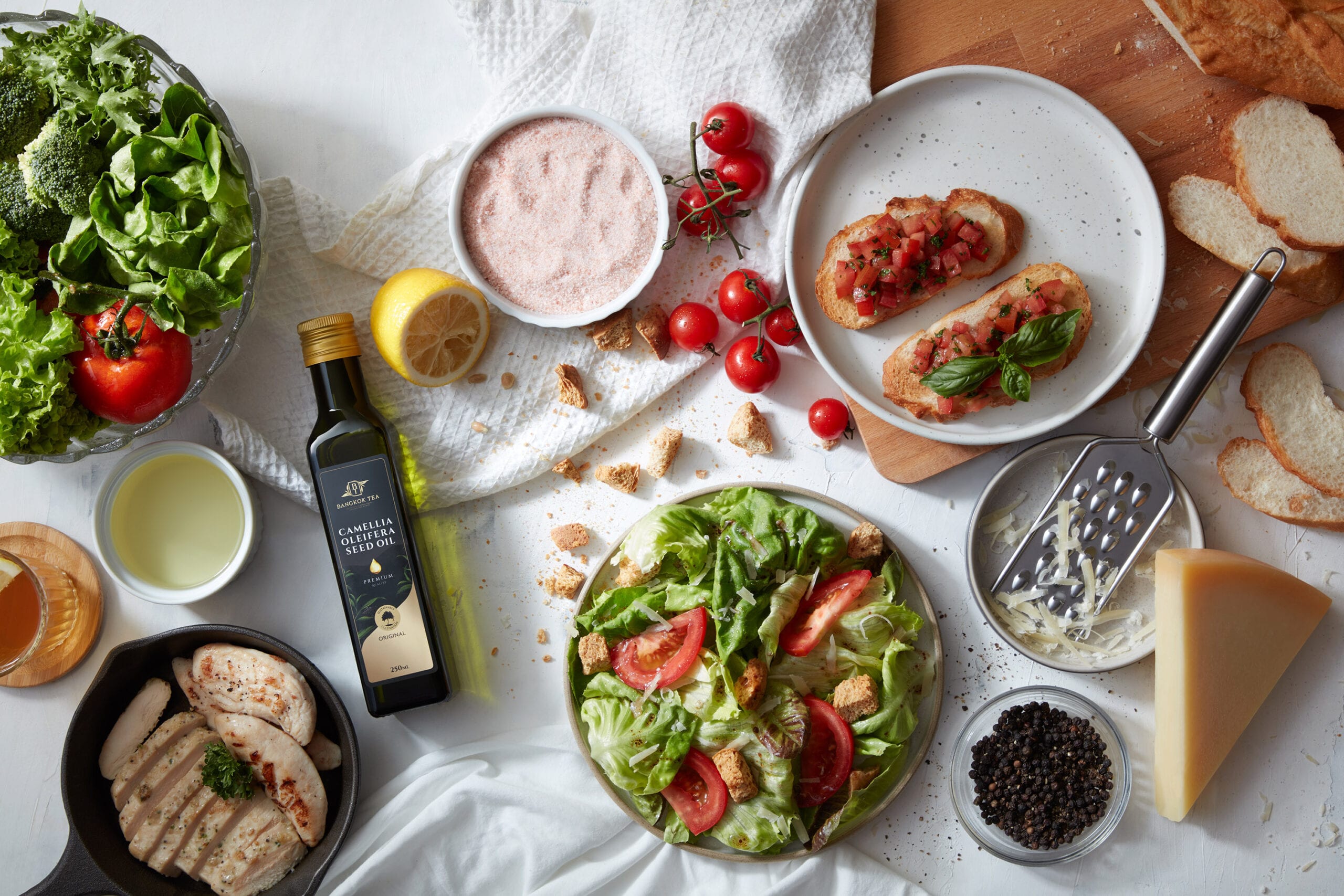 Camellia Oleifera Seed Oil
Available
A sweetish seasoning and cooking oil rich in essential fatty acids similar
to that of olive oil, with all the associated renowned health benefits.

Tea
Concentrates
Coming Soon
A range of top quality, natural tea in concentrated format that are
highly cost-effective in meeting the needs of this fast-expanding sector.
A Sustainable World
A passionate commitment to environmentally-sound processes, using tea leaves cultivated on sustainable organic plantations and ingredients that are 100% natural.