As cafes and coffee shops thrive in today's fast-moving and mobile world, tea concentrates are becoming an important feature.
Concentrated liquid tea brews that get diluted for preparation are highly convenient and cost-efficient for the shop owner, and Bangkok Tea can supply a range of its top quality, natural tea in a concentrated format to meet the needs of this market.
Black Tea
coming soon
Made from rich, mature camellia sinensis leaves that are subject to intense oxidation under controlled temperature and humidity, our Black Tea concentrate retains its bold, rich flavors for several years.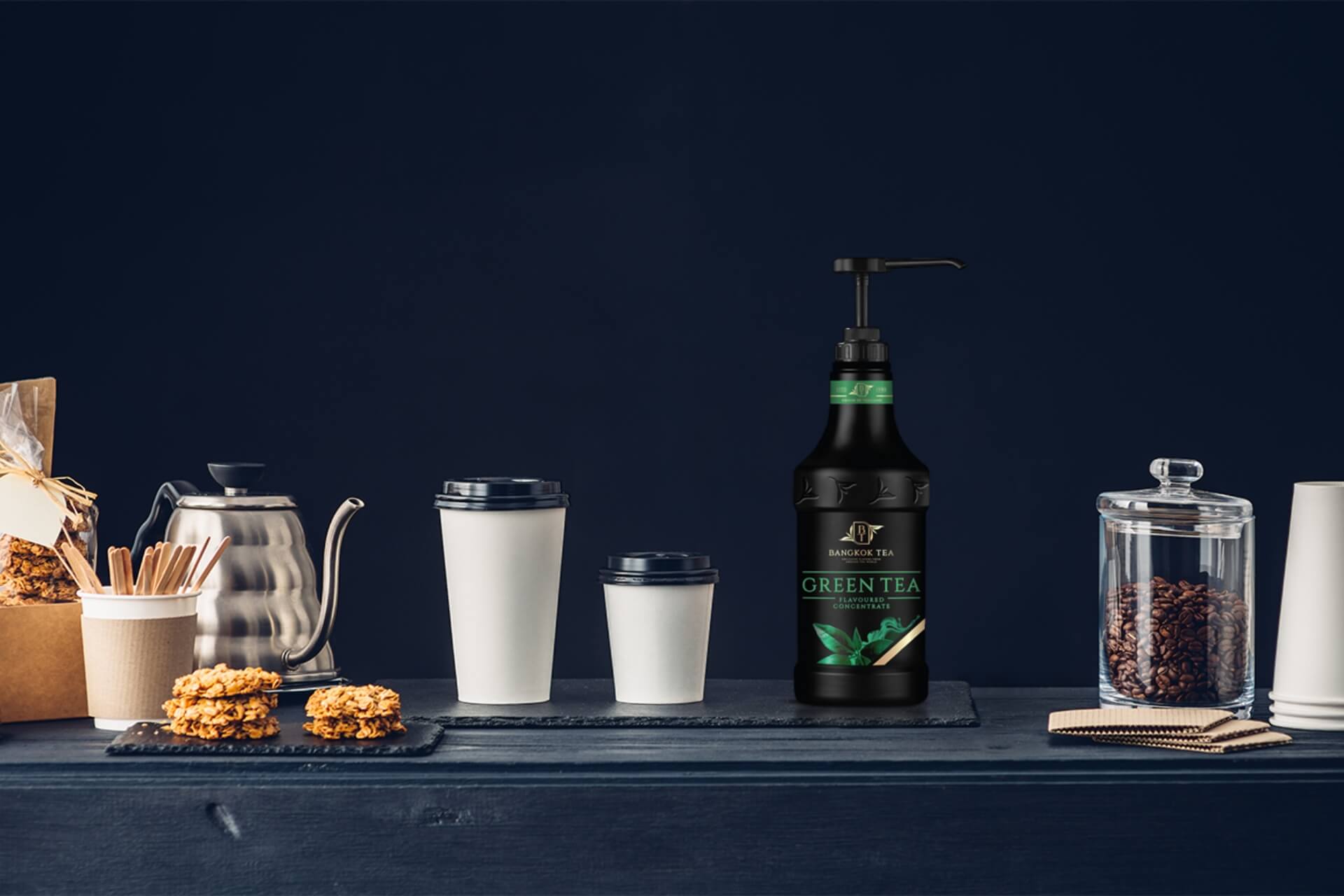 Green Tea
coming soon
Our skilled artisans use traditional processes handed down through generations to ensure that the healthy antioxidants and nutrients found in our naturally cultivated tea leaves remain in our Green Tea concentrate.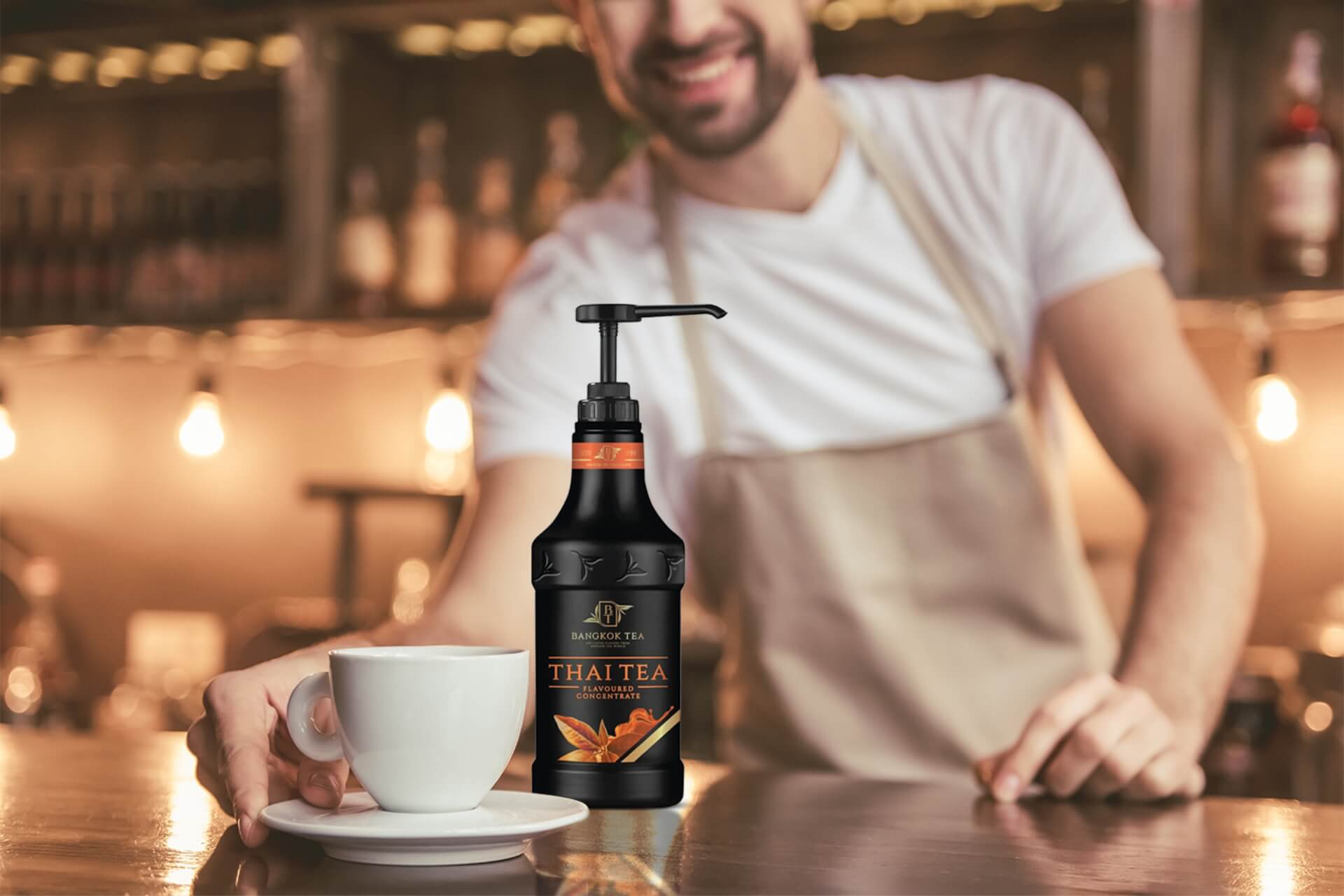 Thai Tea
coming soon
Our Thai Tea concentrate uses only natural color and natural flavors as added ingredients to Black Tea leaves. Simply add sweetened condensed milk or some fresh milk for the perfect Thai tea – hot or chilled!
A Sustainable World
A passionate commitment to environmentally-sound processes, using tea leaves cultivated on sustainable organic plantations and ingredients that are 100% natural.