Kombucha SCOBY is a delicious and extremely healthy bio-product of the fermentation process used in the production of Kombucha. 
"SCOBY" (Symbiotic Culture Of Bacteria and Yeast) is recognized as having digestive health benefits due to the probiotics it contains. It's jelly-like consistency is ideal as a healthy jam or spread substitute.

Bangkok Tea Kombucha SCOBY is available in two varieties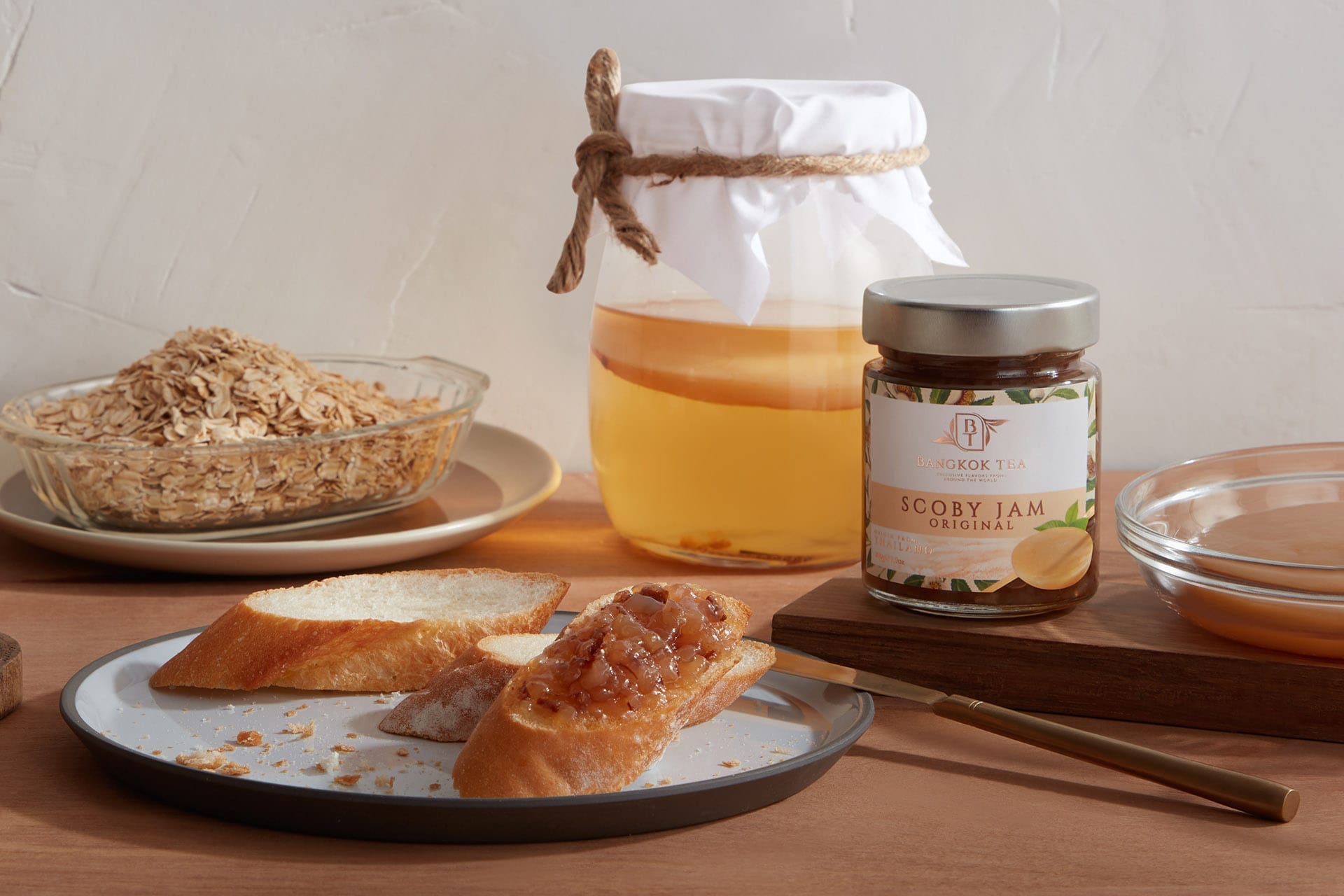 Original
with a refreshing tea taste
Harness the health benefits of Original SCOBY by eating on its own or by  blending it into your favorite fruit smoothies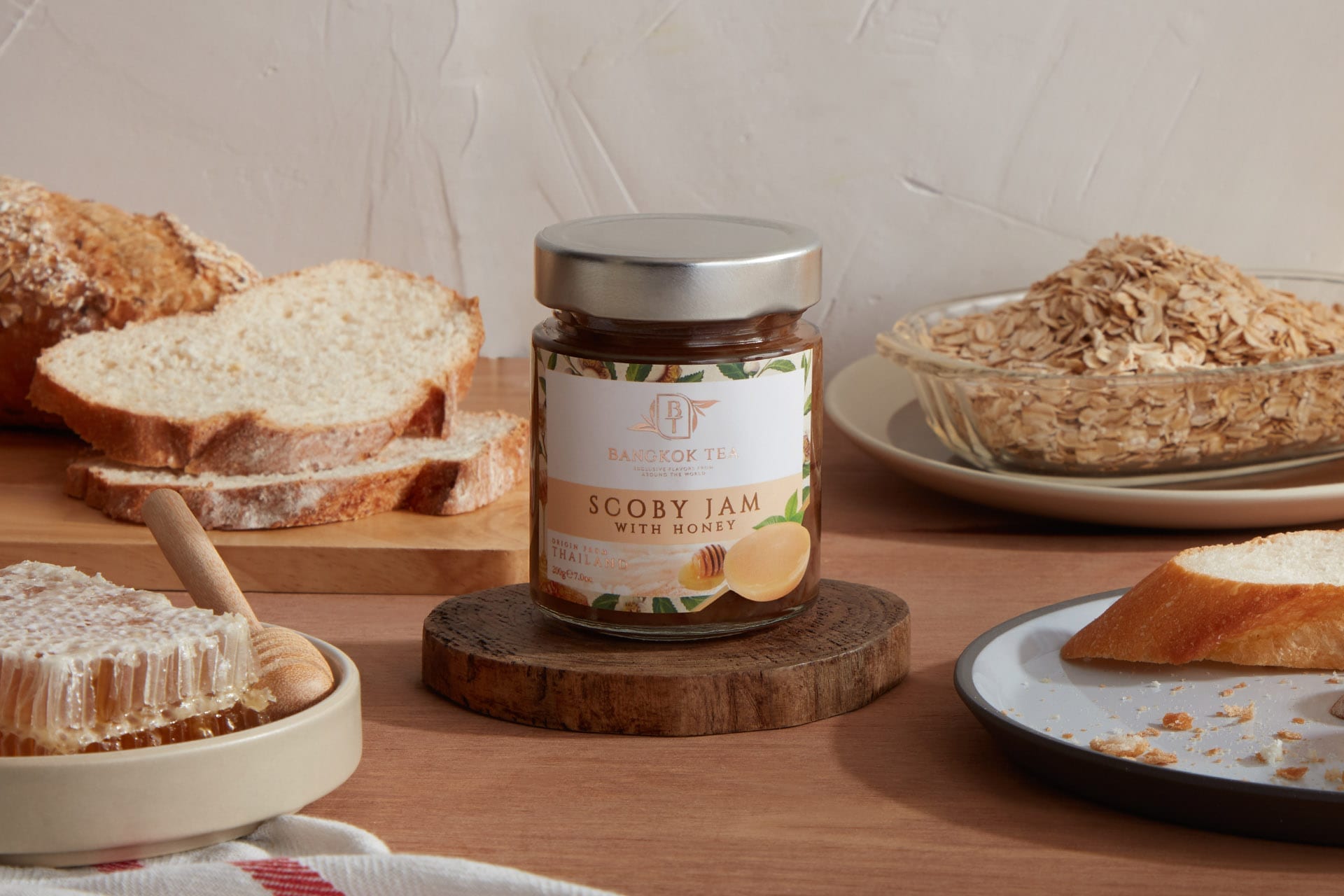 Honey
naturally sweetened
Our natural honey variety of SCOBY is perfect for spreading on crackers or toast, an healthy and nutritious snack anytime
A Sustainable World
A passionate commitment to environmentally-sound processes, using tea leaves cultivated on sustainable organic plantations and ingredients that are 100% natural.