In an amazing leap of imagination and innovation, Bangkok Tea has created healthy Tea Spreads that are cholesterol-free and contain 0% trans fat. An adroit blend of tea oil, extracted from camellia oleifera seeds, and rice bran oil is combined with traditional Thai ingredients and flavors to create delicious spreads that can be enjoyed as a tasty snack anytime.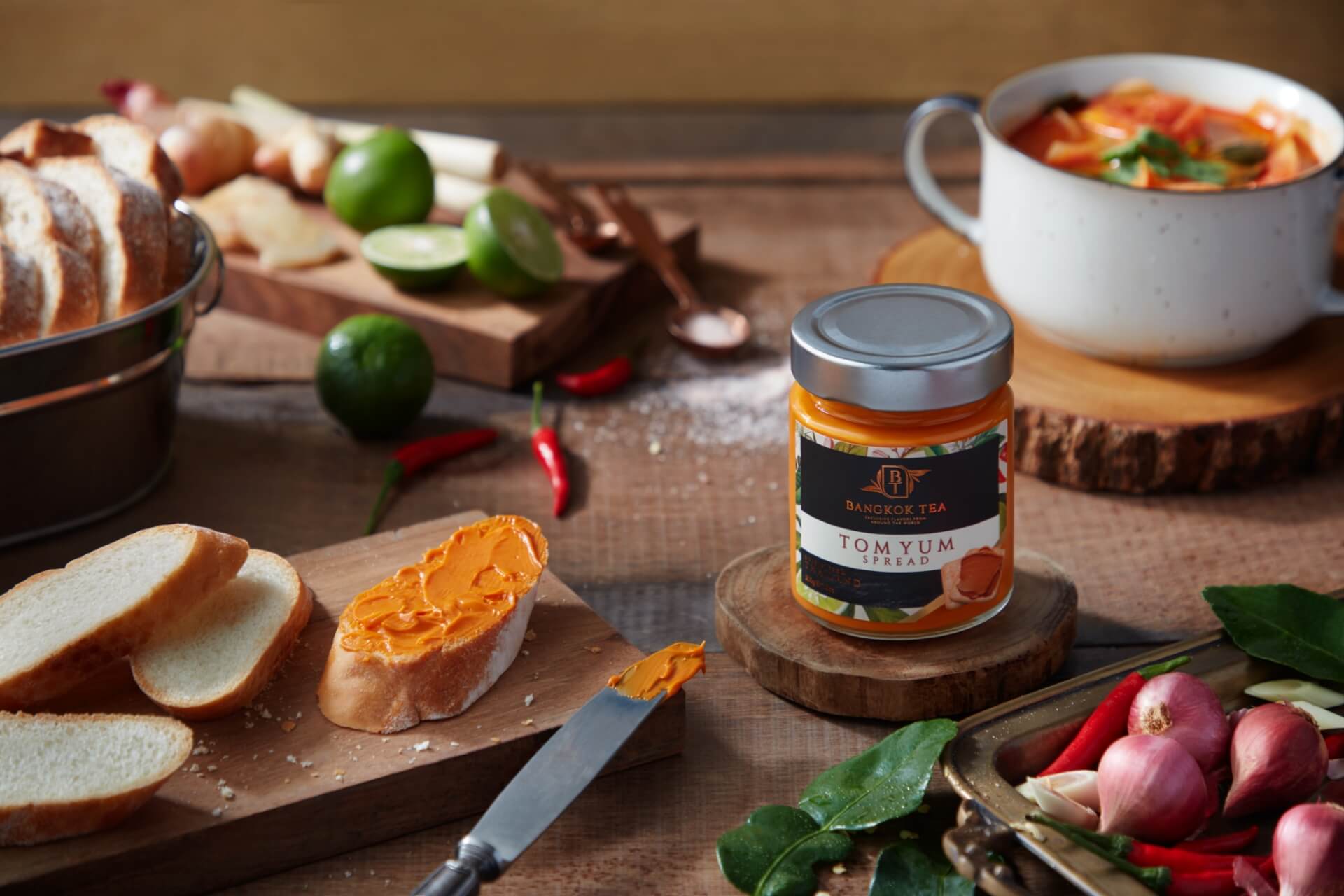 Tom Yum Spread
The characteristic slightly spicy, slightly sour flavors of lemongrass, kaffir lime leaves, galangal, lime juice and chili peppers of this very popular Thai dish are perfectly captured in our savory Tom Yum Spread.
Mango Sticky Rice
Spread
The uniquely tropical taste of mango, delicate flavor of coconut and sweetness of sticky rice in this traditional Thai dessert, enjoyed throughout the nation, are successfully replicated in Mango Sticky Rice Spread.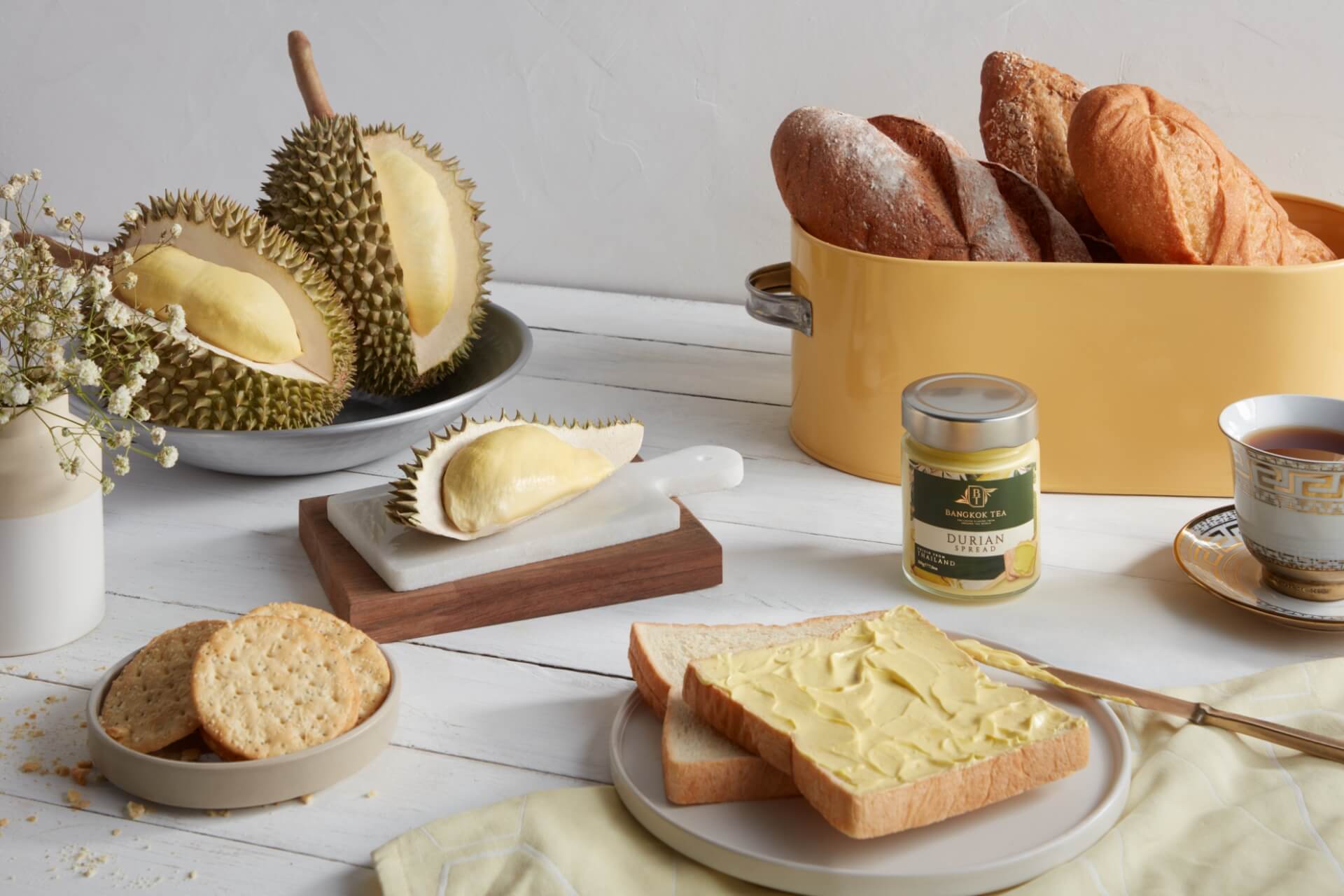 Durian Spread
Known as the "King of Fruits", durian is extremely healthy, naturally rich in iron, vitamin C and potassium, and the savory, sweet, and creamy tastes in our Durian Spread are perfect for accompanying bread or crackers.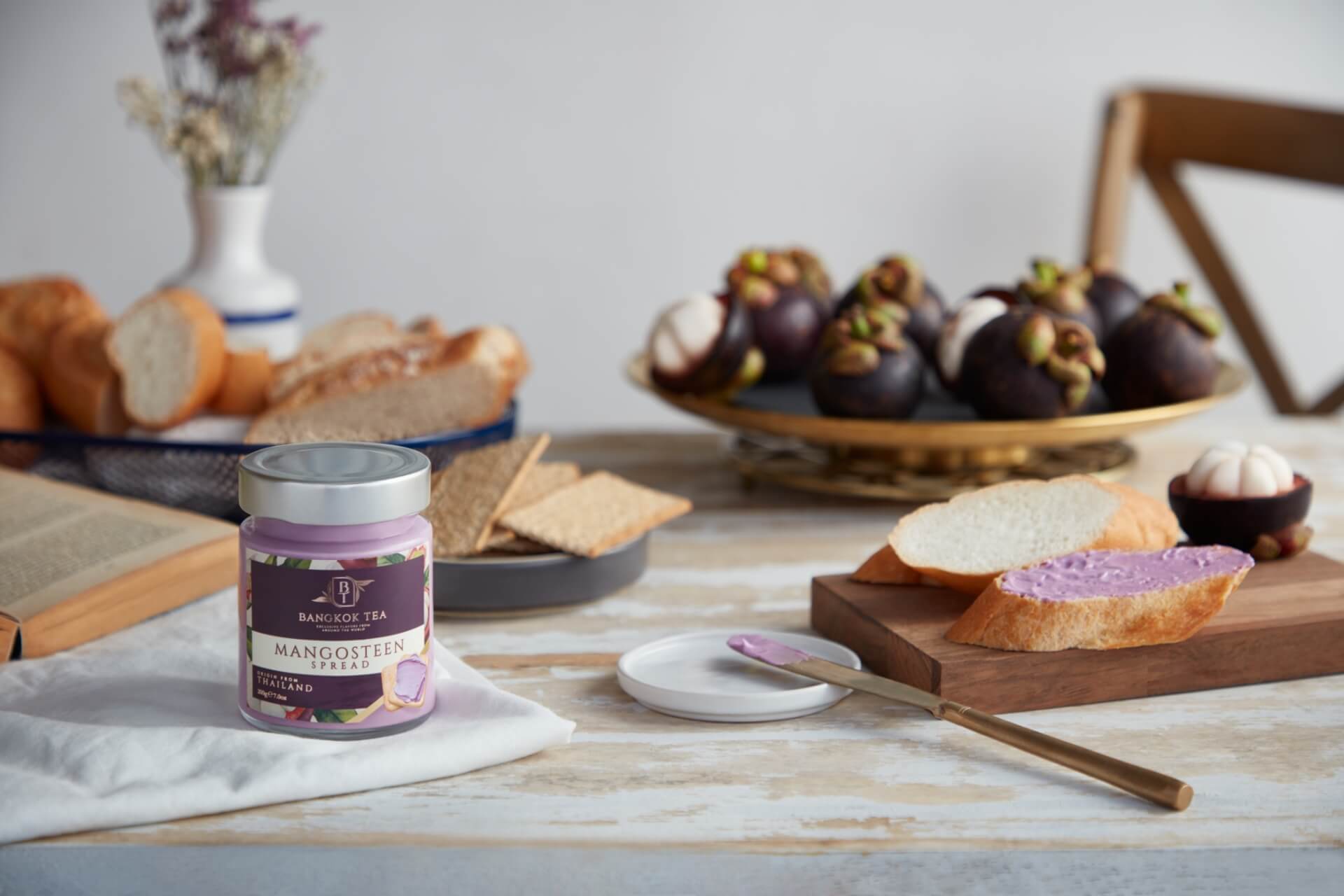 Mangosteen 
Spread
The royal partner to Durian, the mangosteen is deemed the "Queen of Fruits" and is the national fruit of Thailand. Our Mangosteen Spread duplicates the very flavorsome, refreshing and sweet taste of the fruit.
A Sustainable World
A passionate commitment to environmentally-sound processes, using tea leaves cultivated on sustainable organic plantations and ingredients that are 100% natural.