Bangkok Tea's organic loose leaf teas are created from tender camellia sinensis and assamika leaves grown on our sustainable plantations in Northern Thailand, where fertile soils combine with abundant rainfall and ideal temperatures.
Produced in well-equipped processing facilities our teas are packed in air-tight aluminum containers designed to retain their freshness and aroma.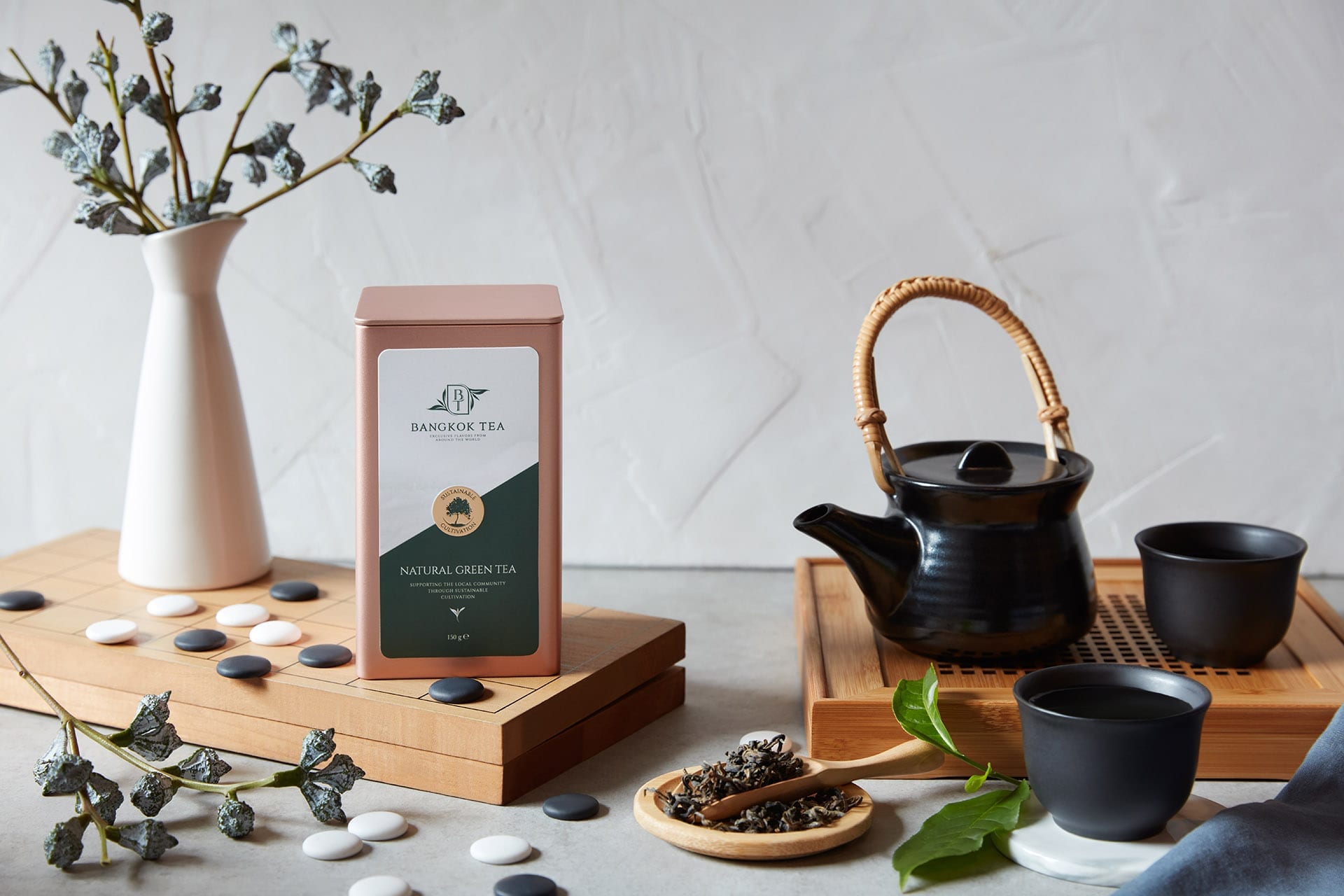 Green Tea leaves are freshly plucked by skilled tea pickers, then dehydrated to retain the tea's many healthy antioxidants and nutrients.
The tea is always tested by our experienced tasters to assess strength, flavor and aroma before packing.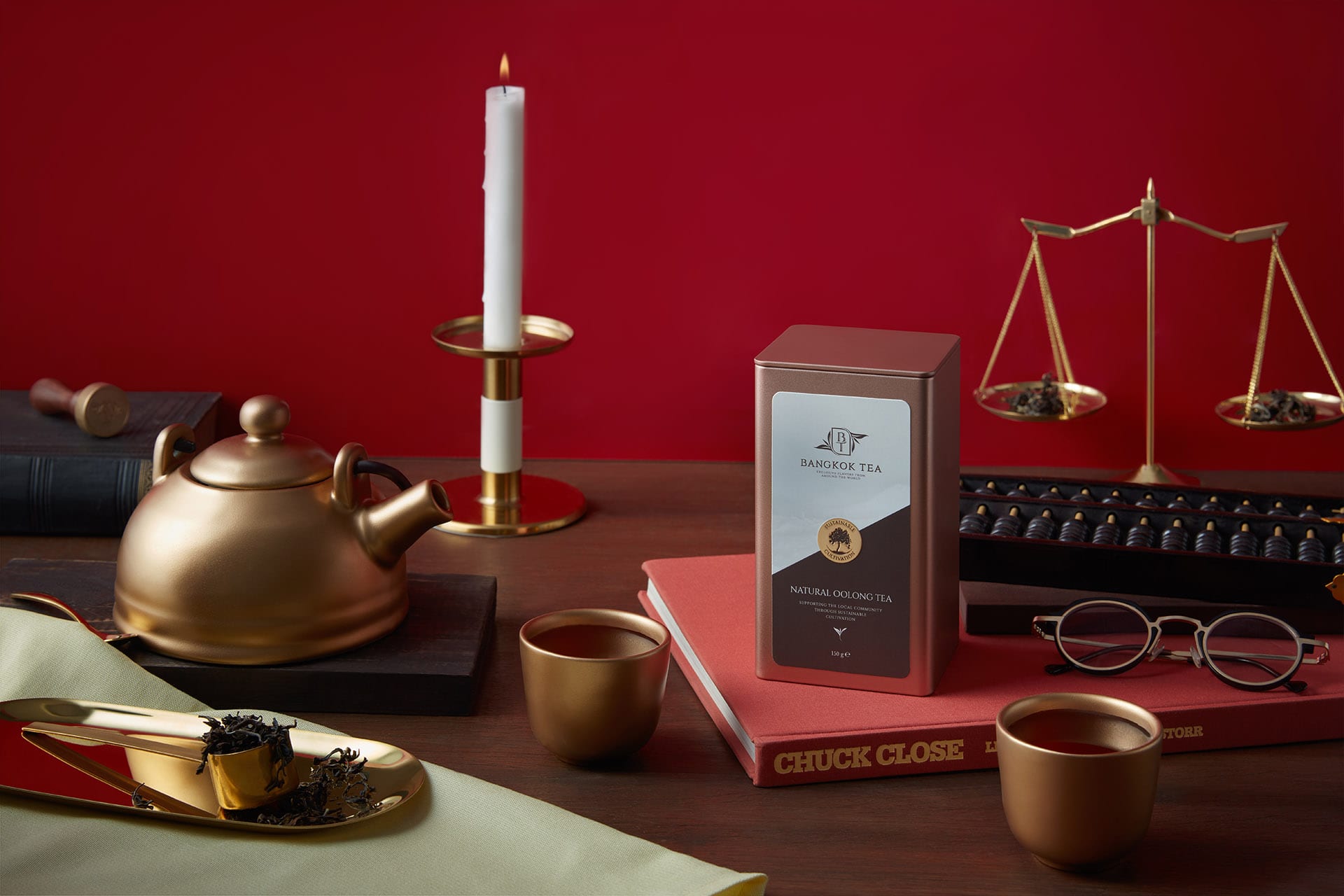 A 3 century-old tradition is used to partially oxidize mature camellia sinensis leaves. The craft skills of our tea masters determine when the tea has reached the right level of oxidation to yield the woody, caramelized notes of a full-flavored cup of Oolong.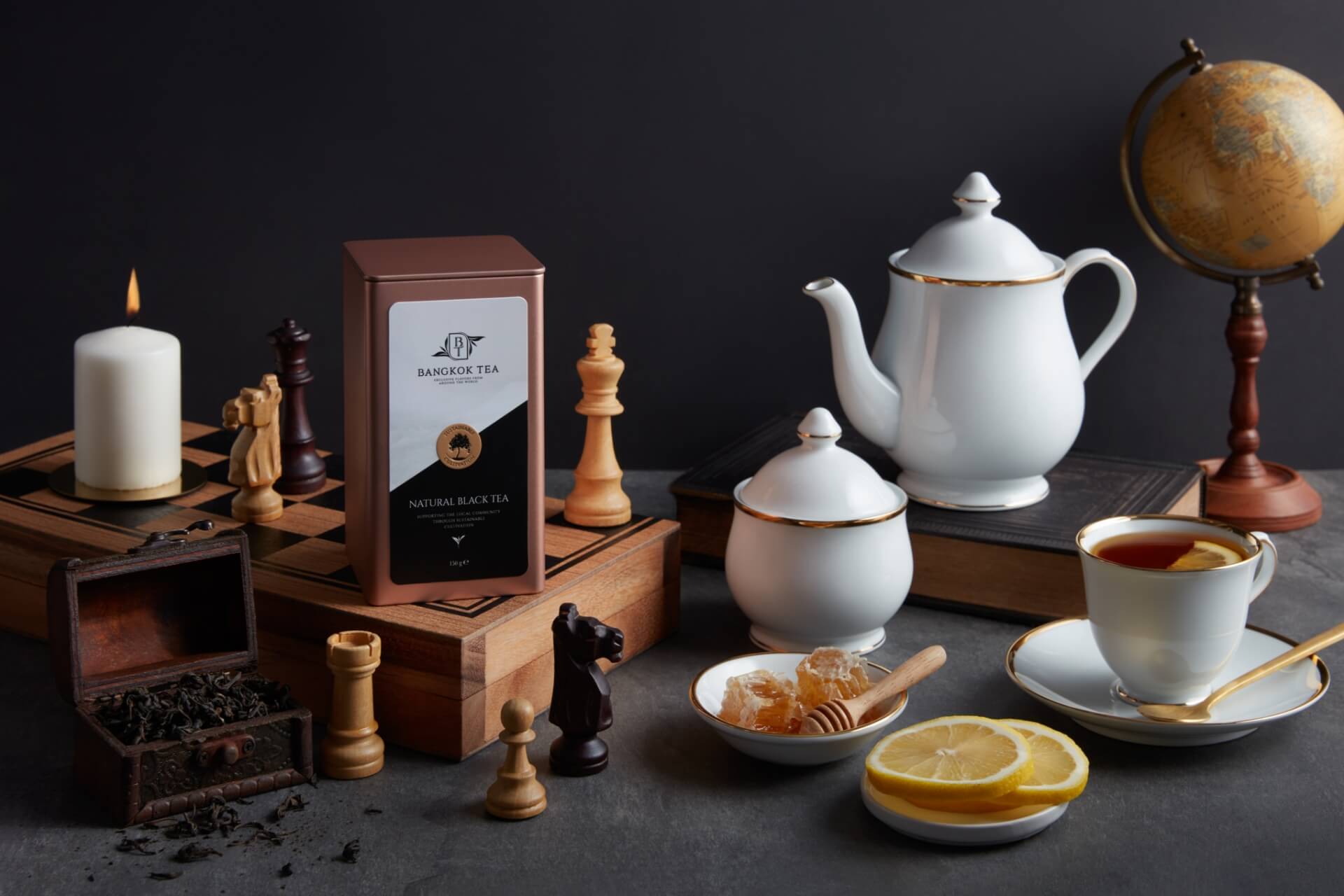 Also known as Red Tea, the bolder, richer flavors of Black Tea are created through a rigorous oxidation of heavily hand-rolled leaves. Our Black Tea answers the rising demand for a premium loose leaf tea that offer variety, freshness and flavor.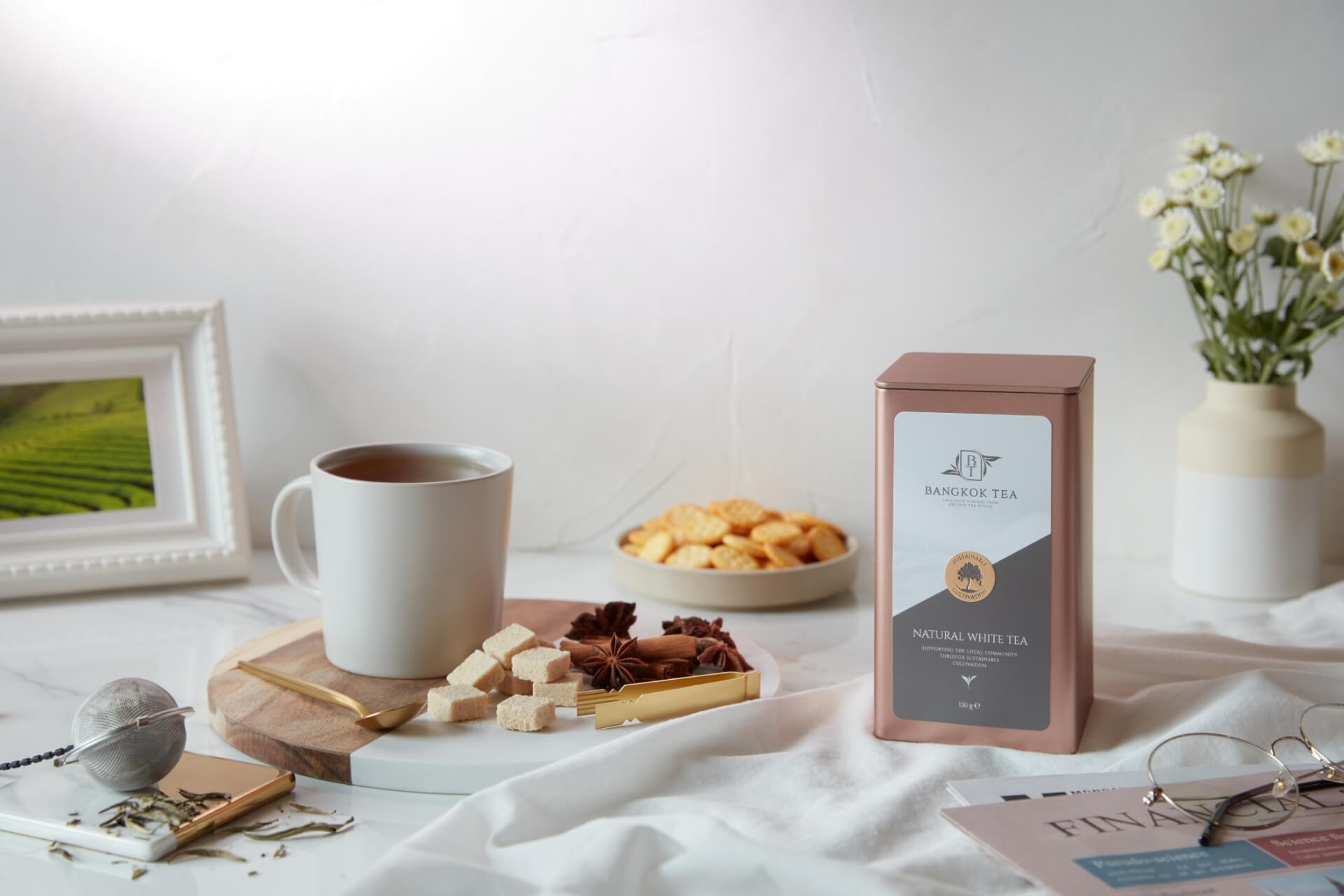 Immature tea leaves are picked before the buds have fully opened and allowed to wither and dry in natural sunlight. With no panning, rolling or shaking involved, we ensure that our White Tea retains its many healthy and beneficial antioxidants and nutrients.
A Sustainable World
A passionate commitment to environmentally-sound processes, using tea leaves cultivated on sustainable organic plantations and ingredients that are 100% natural.